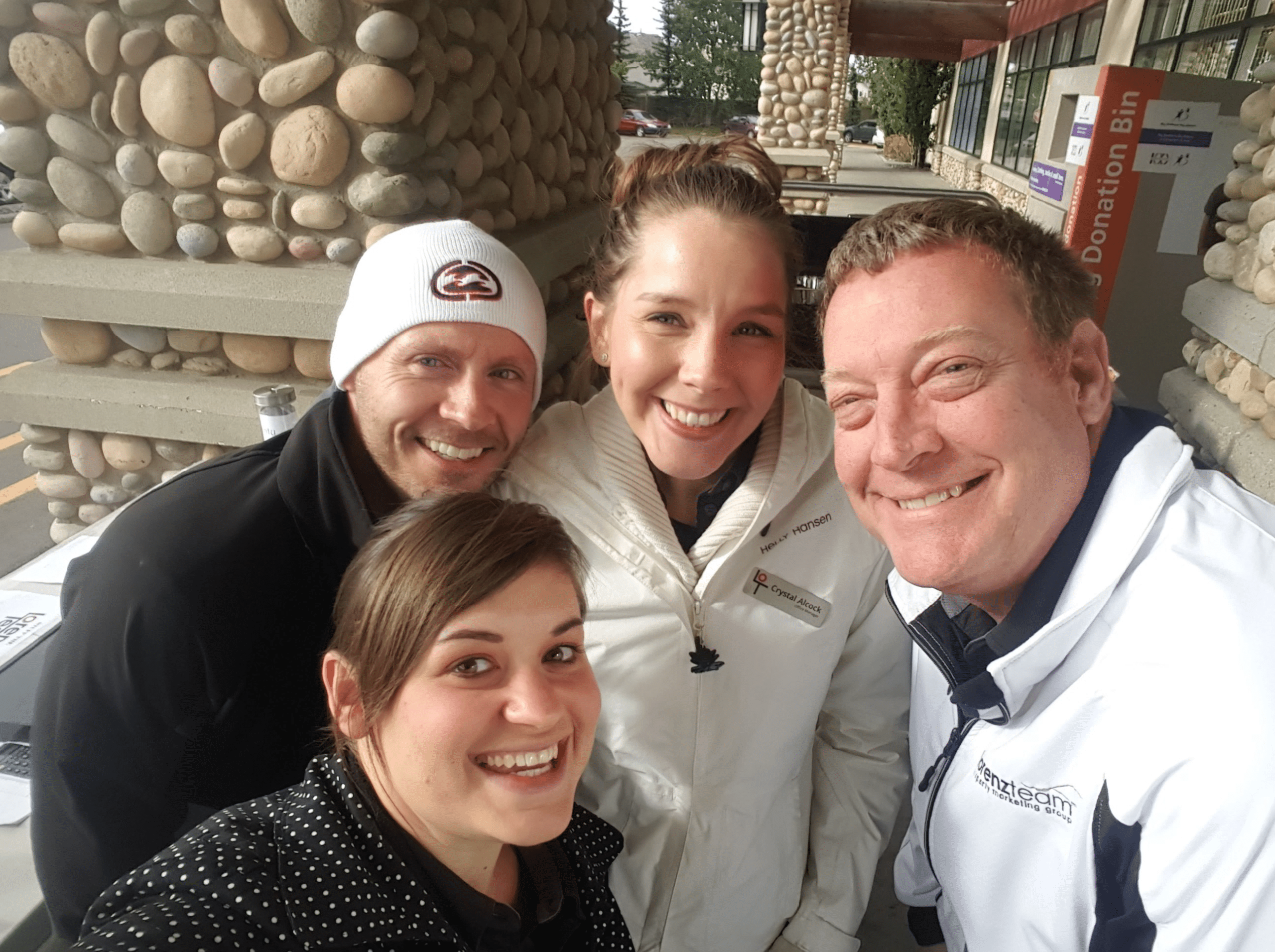 Despite the tough market and the even tougher weather, The LorenzTeam got together with Sobeys in Nottingham (688 Wye Road, Sherwood Park)  and held a BBQ and Food Drive to raise funds and food donations to help out the Strathcona County Food Bank!
We weathered 8 hours of cold winds with very little sun, but it was all worth it! We raised a total of $333 in BBQ sales, $268.65 in cash donations and 503 pounds of food! The Strathcona County Food Bank was thrilled!
It never ceases to amaze me the generosity of everyone in the community! Thank you to everyone who helped us make the day such a good success.
The LorenzTeam – Real Estate Associates in the community, helping the community.