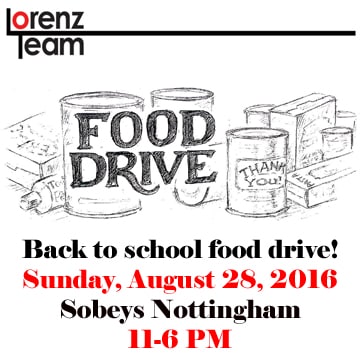 As REALTORS®, we always like to give back to the Communities in which we live. We are always looking for ways to volunteer in Edmonton, Sherwood Park and Tofield!
On Sunday, August 28, 2016 from 11-6 PM, we will be hosting a Food Drive and BBQ to raise nonperishable food items and donations for the food bank! The BBQ and Food Drive will be held at Sobeys Nottingham (688 Wye Road, Sherwood Park)
We invite everyone to stop by to say hello and grab a hamburger or hotdog and help support your Strathcona County Food Bank!
Please stay tuned for the Food Bank wish list…..