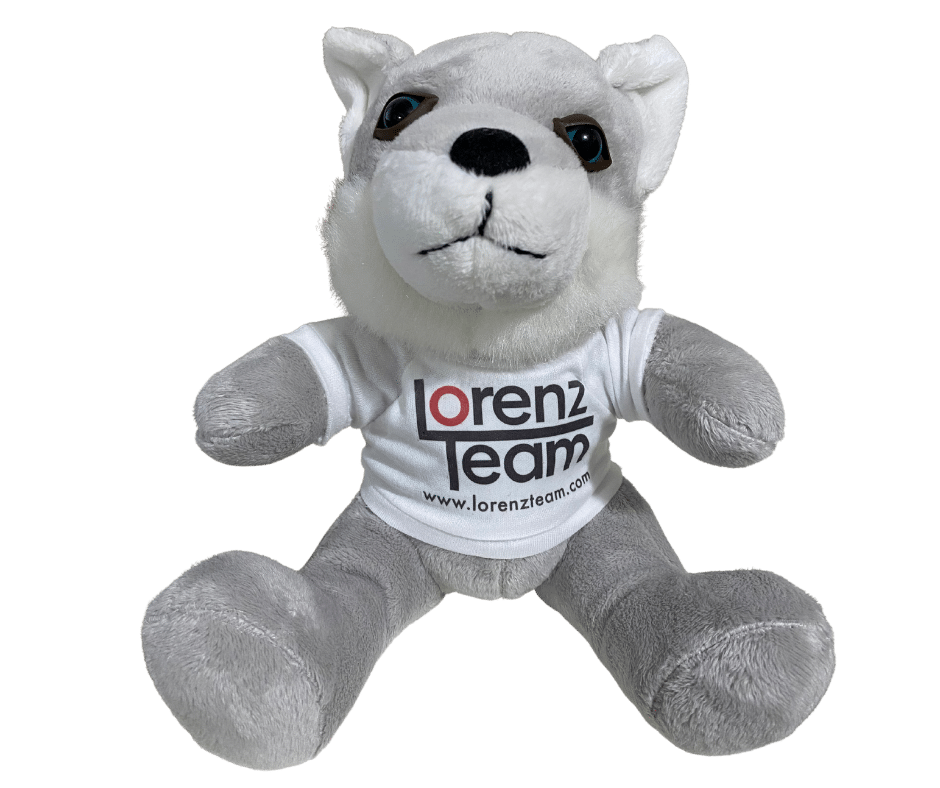 After weeks of planning, we are excited to introduce the newest member of our Team!!  Thanks to our awesome followers on social media, we have named our mascot, Hunter! 
The wolf symbolizes a pathfinder, teacher, guidance and knowledge. These principles are the foundation of The LorenzTeam and reflect our team's mission, which is to  "Seek understanding from every customer and provide information in a way that Buyers and Sellers feel empowered to make decisions."  
Hunter is going to play an important role on our team and we look forward to everyone getting to know to know our newest member.