TIRE ROTATION
Rotating tires is something everyone should know about, as it helps to get more life out of your tires. Many vehicles are propelled by only two of the four wheels, some are rear wheel drive and others are front wheel drive.  
The tires on the axle that is propelling the vehicle forward will wear faster than the ones on the axle that doesn't have a propelling force.  So generally when tires reach their half life you rotate them front to back or back to front so all tires on a vehicle will wear evenly and you get more life out of them. 
Here are a few other examples of how tires can be rotated to maximize their wear and tear: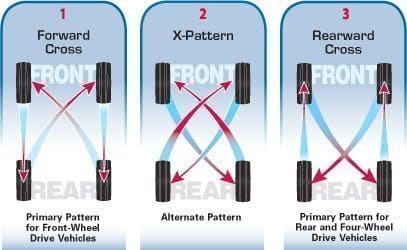 Owen Herklotz is a Real Estate Associate with LorenzTeam Realty and while Owen has a passion for real estate he is also a bit of a gear head and you will find him in his garage working on his vehicles whenever possible. Connect with Owen today to discuss how he can help you make your real estate dreams a reality.