Today I am writing about Statement Junkie Yarn Co. A fabulous new shop that has just opened in Sherwood Park @ 124, 2755 Broadmoor Blvd. The owner, Andrea Kemper, just happens to be a dear friend of mine but by no means am I exaggerating when I say, "fabulous!!"
The moment you walk in the door you will get all the warm and fuzzy feelings you crave on a chilly Alberta winter day. The shop is literally ensconced with the most luxurious yarn that I have ever felt or seen. Even if you are not a yarn enthusiast, this place will enchant you. I knew that Andrea had an incredible talent for all things yarn as I had seen her work, but I was blown away by her ability to create a space that was so inviting and aesthetically pleasing, that I would want to move in permanently. It's an absolutely beautiful space filled with beautiful things.
So you say, "Shannon, get serious! How could you live in a yarn store?"  Well, that is because yarn is just the start. Andrea's store also contains all of the comforts of home including:
What more do I need? Sustenance! Right, foods and drinks. Well, she's got that too! Located right in her beautiful store is a charming little coffee shop serving Roasti Coffee (also local),  and delicious snacks with comfy couches to lounge on…so I think that answers that question.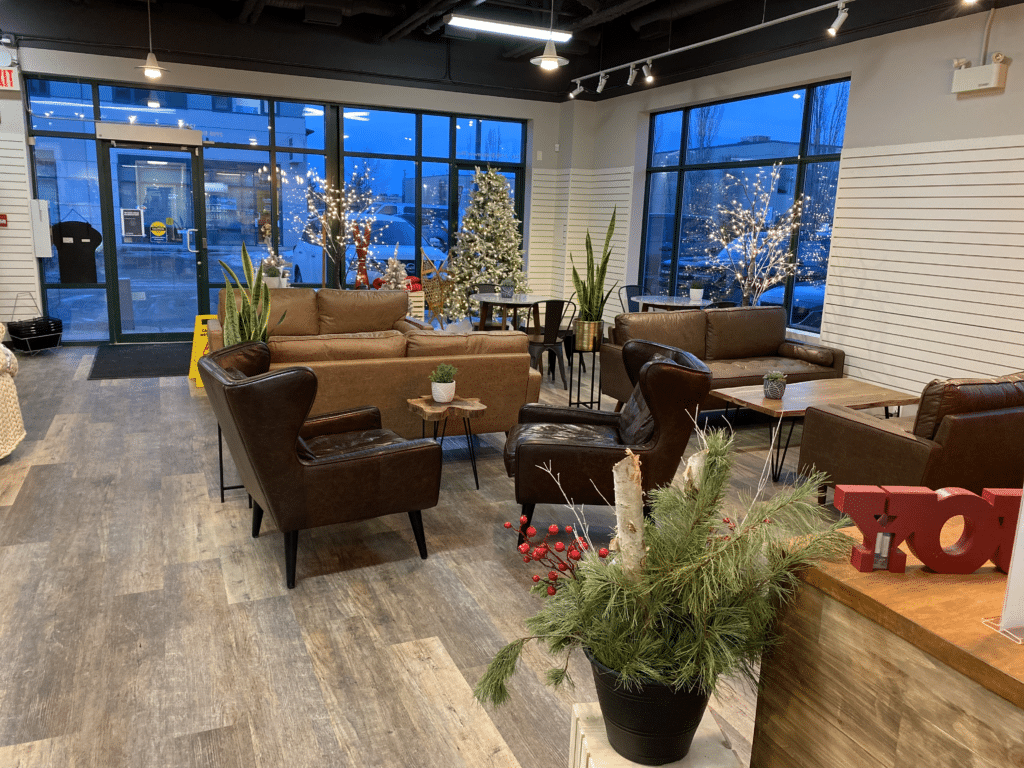 I wouldn't have written about this wonderful little shop if it did not truly deserve the review and my recommendation. Let's recap to see if you agree… warm, cozy, luxurious, beautiful, and delicious. Yup, that checks all of my boxes! Pop into Statement Junkie Yarn Co. You'll be glad you did and you just might find me there!!