The LorenzTeam Realty Group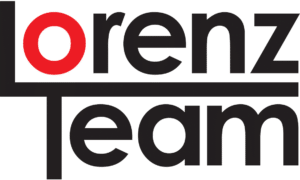 The LorenzTeam has been an active Real Estate resource in the greater Edmonton area since 1976. We are Real Estate professionals who are strongly committed to, and involved in the community.
Jeff has been licensed since 2001 and brings a wealth of experience working with both Buyers and Sellers. He's negotiated 100's of contracts with a focus on Residential single family homes, Estate Homes, Apartments and Townhouses. His expertise in Condominium sales has been invaluable to his clients and was part of the initial sales & marketing teams that sold the first two buildings in Centre in the Park. Jeff has been the Realtor of Choice for both Daytona Homes and Christenson Developments for 20 years, having created a Preferred Partnership Program w/ both of these reputable builders. When working with Jeff you'll receive expert negotiations, extensive sales & marketing experience and a personalized service that has resulted in numerous industry awards.
When working with our Teams, our network becomes your extended network. Our membership affiliations include:
Chamber of Commerce Sherwood Park & Tofield (Past Presidents), Knights of Columbus (District Deputy), Rotary (Past President), Friends of Pioneer (Board of Directors), BOSCO Foundation (Board of Directors), St. Vincent de Paul (Volunteer), IVC Strathcona (Past Chair), Tofield Ag Society (Vice President), Tofield Christmas Hamper (President), Strathcona County Christmas Bureau (Volunteer), Corporate Connections (Past Vice President), BNI (Past – President), Strathcona County Food Bank (Volunteer), Emmanuel Foundation (Volunteer).
We are proud to share that The LorenzTeam has raised more than $2,965 for the Sherwood Park food bank and has donated 6,025 lbs of food. We continue to volunteer both individually and together as a team. Our brokerage, MaxWell Devonshire Realty, is an avid supporter of Diabetes Canada. We are proud of our communities, proud to serve our clients, and look forward to being involved in the years to come!
Vision
To be the Real Estate team of choice for Buyers and Sellers.
Mission
We are a team of Real Estate Associates that specialize in offering an exceptional customer experience. We seek understanding from every customer and provide information in a way that Buyers and Sellers feel empowered to make decisions.