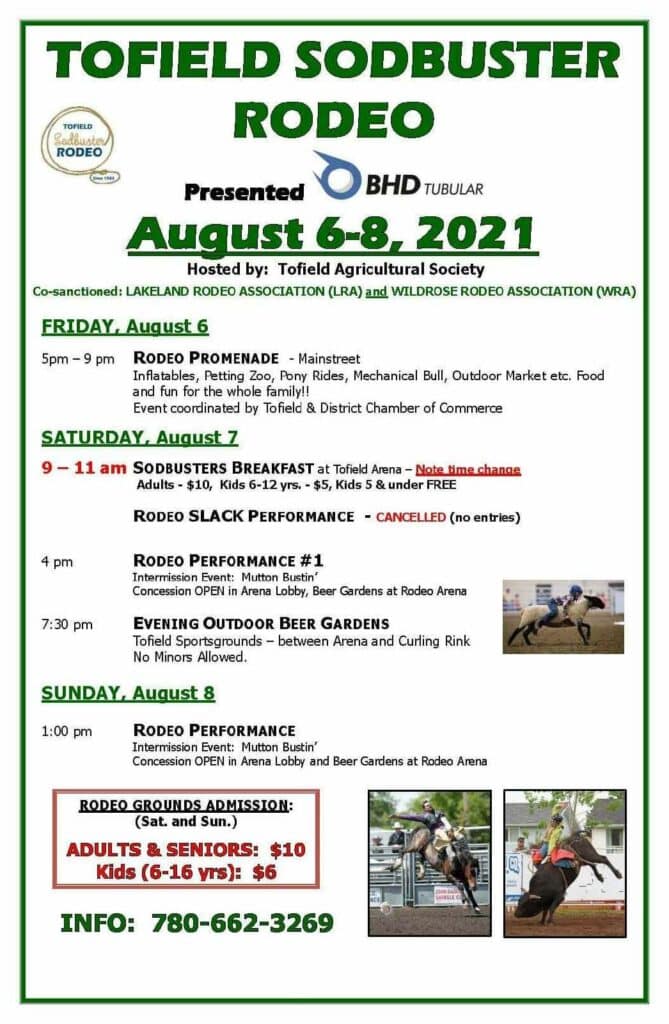 Looking for something to do this weekend? Tofield is excited to present the 2021 Sodbuster Rodeo from August 6 to August 8th. This is a family friendly event where you can find something for everyone! Tickets are $10 for adults and seniors while kids tickets for ages 6 to 16 are $6.  Here is the weekend itinerary:
Friday, August 6
5-9 pm: Rodeo Promenade – Mainstreet (Inflatables, petting zoo, pony rides, mechanical bull, outdoor market)
Saturday, August 7
9-11 am: Sodbusters Breakfast – Tofield Arena
4 pm: Rodeo Performance #1
7:30pm: Evening Outdoor Beer Gardens
Sunday, August 8
1 pm: Rodeo Performance
For more information contact Greg Litwin 780-918-9300.