One of the most popular questions to come up, as a first time home buyer, is
 "
how much money do I need to be able to afford a home?
" 
Lenders recommend homes with a cost no more than 3-5x times your annual household income, with a minimum 5% down payment.
How do I get a mortgage, and what do I need to get one? 
Make sure you're financially prepared and ready! Do you have outstanding debt? How much do you have saved for a downpayment? Are you aware of the closing costs and extras of buying a home? Additionally, know that lenders look closely at your credit score when determining your eligibility for a mortgage loan. It is important to lower any outstanding debt and to not apply for any new loans or credit cards. 
After getting your pre-approval, what's next? 
It is important to stay on track and to have the right mindset while buying a home. Things can be stressful- buying a home isn't something you do everyday. Pick the best fit! Interviewing Realtors and meeting them is always an important part of the process; make sure you trust them and feel that they are the right fit for your home-buying journey! A good Realtor will help you stay calm and guide you based on your decisions and opinions into what you're going to love! 
Follow A Home Buyers Road Map.
  Once you have selected a Realtor, make sure they provide you with a home buyers road map. This is a tool that both you and your realtor will use to stay on track. Make sure to ask lots of questions- no question is better left unasked.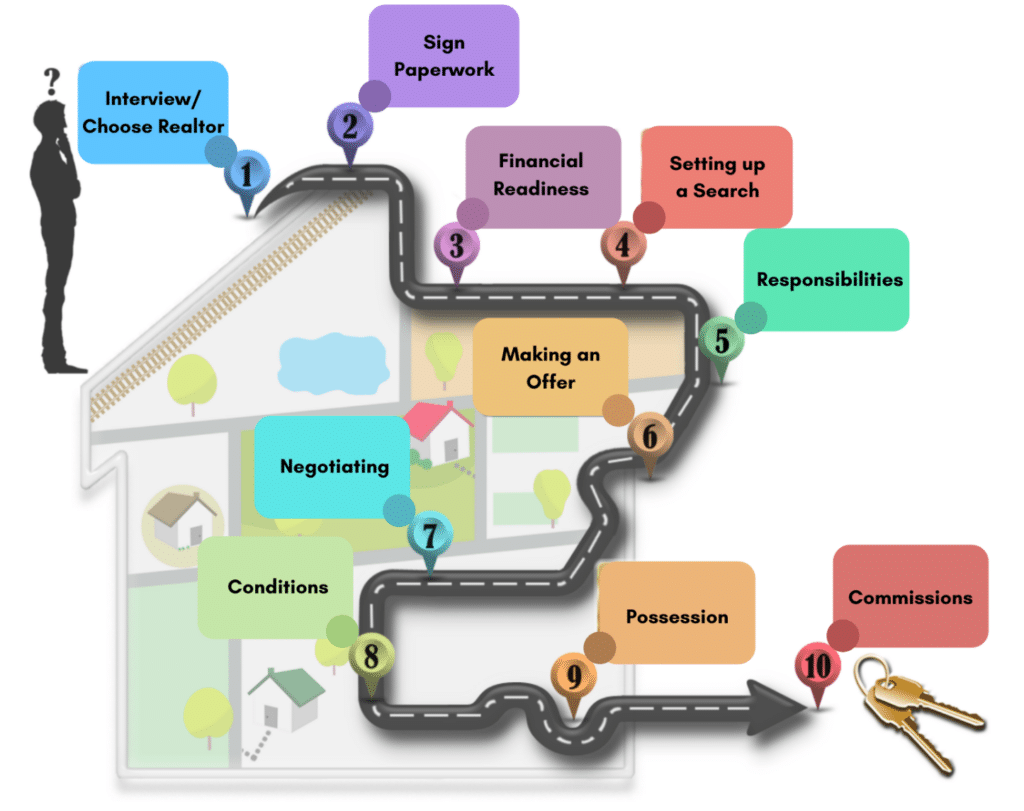 Buying your first home is a wonderful thing, it is a new step in life and a door to new beginnings. If you have any questions or would like to contact me about how to start this journey, I would love to sit down and create a personalized plan so you can reach your Real Estate Goals!